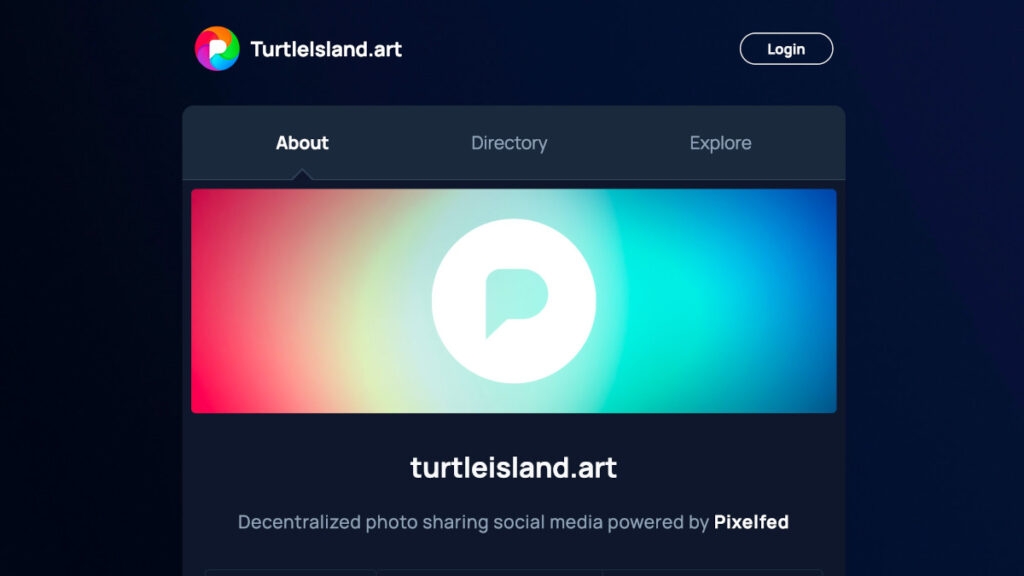 Instagram-like photo sharing and great for artists/creatives
Sunday, September 10, 2023 – The Turtle Island Pixelfed instance TurtleIsland.art is now in operation. Pixelfed, as you may know, is an Instagram-like ActivityPub enabled app. So it federates with our Mastodon instance TurtleIsland.social and other ActivityPub enabled instances.
Currently, registrations are limited to TurtleIsland.social artist/creative users. If you're a Native/Indigenous artist/creative and would like to give it a spin, sign up at TurtleIsland.social and send me (@Yehuda) a message requesting a login.
Importantly, Pixelfed is beta software and everything that implies. There are imperfections, but we felt it was important enough to be an early adopter. We haven't found any managed hosting for Pixelfed that meets our standards yet, so we are self hosting this. However, this is a preinstalled docker container so hopefully the automatic upgrades should be painless. All in all though, everything is beta.
There will be once a week cold bare-vps snapshots on Wednesdays 5am-6pm. Additionally all configuration files, media and database storage are backed up daily to a remote secure object storage. In the extremely unlikely event of a system corruption, Turtle Island can be restored fresh in about an hour tops.
Ditto with system upgrades, due to the more surgical nature of the backups, upgrades will be a few minutes at worst. More than likely most upgrades will be a mere blip and not even noticeable.
Thanks!
-Yehuda