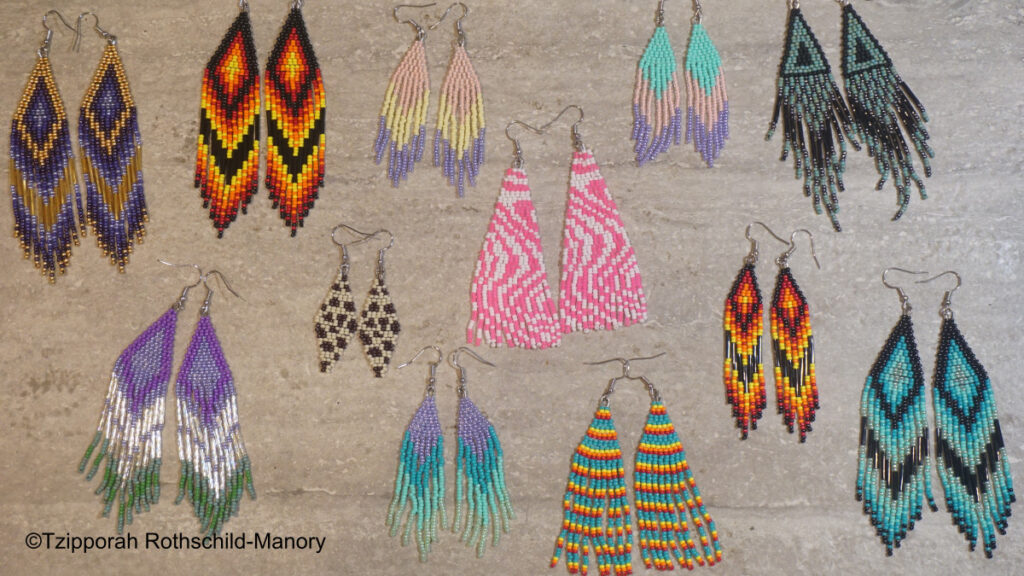 New Native-American beadwork online store now open
Tzipporah Rothschild-Manory, Muscogee Nation citizen, today announced with great excitement that Cvkvlv.com Beadwork is now ready and open for business.
In celebration, their first collection of unique handmade Native-American beadwork is now available for purchase. As of this posting, there are 12 individual sets of earrings in stock and ready to ship!
Be sure to reach out to Tzipporah on @Tzipporah@turtleisland.social (Mastodon), Instagram.com/Cvkvlv, or Cvkvlv.com if you have any questions.
Mvto!
-Yehuda